Management Team
The success of our group can be directly attributed to the high quality of leadership and the strength of our management team. Our goal is to ensure the continued success of our financial representatives by providing the proper guidance and support to help them experience both personal and professional growth.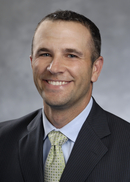 Managing Director
Office 402-379-6960
Brian has been with Northwestern Mutual since 2001 and specializes in the medical and business owner marketplace. He currently works with a large number of physicians, surgeons, dentists, orthodontists, oral surgeons, chiropractors, physical therapists and pharmacists in the medical field, along with upper level corporate executives.
Brian also enjoys working with non-asset driven business owners such as pharmacy owners, mortgage lenders, auctioneers, seed sales, bank owners, retail business owners, food franchises, irrigation sales and crop insurance agencies to name a few. He specializes in the areas of long-term tax deferral, estate planning and strategic business planning.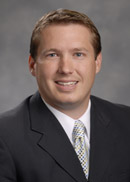 Recruiting Field Director
Office 402-564-3135
Nathan has been with Northwestern Mutual since 2008 and has a balanced practice working in many different areas. He enjoys working with business owners to coordinate both their personal and business plans; including health insurance, retirement, buy-sell agreements, etc. He also works with professionals in the medical field, including doctors, dentists, physical therapists, pharmacists, etc.
Nathan has his Certified Long Term Care (CLTC) designation and has also been to the home office for disability specialists schools. His training has led him to be very knowledgeable of the marketplace and the competition, including other carriers' contract language and benefits.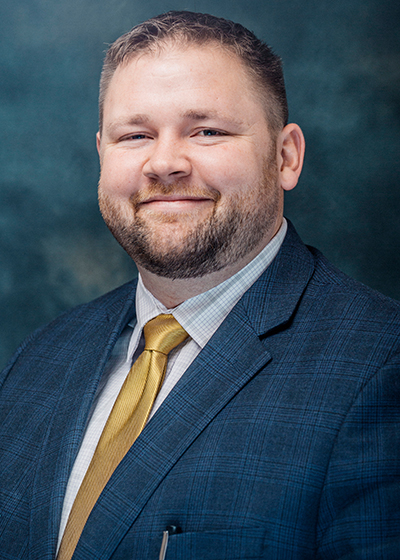 College Unit Director
Office 402-564-3135
Columbus, NE  |  402.564.3135  |  jordan.crook@nm.com
Jordan grew up and currently lives in the small town of Rising City, NE. He met his wife Lindsey in high school at Shelby, NE. While attending Midland Lutheran College and playing football, he joined the internship of Northwestern Mutual in June 2009. Immediately after graduation in May of 2010, he began working fulltime as a Financial Representative.  Jordan works with a large number of agriculture, medical, professional and young families. He specializes in financial planning for clients in the areas of investment, disability, life and 4th quarter planning.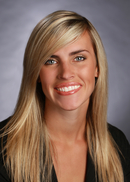 Jenny N Fuchtman
Director of Recruitment and Selection
jenny.fuchtman@nm.com
Office 402-379-6960
Norfolk, NE | 402.379.6960 | jenny.fuchtman@nm.com
Jen Fuchtman is the Director of Recruitment for the Northeast Nebraska District. She also serves as an Associate Financial Representative for Brian Vrana and is licensed in the state of Nebraska for life and health. Jen works with career changers and graduating seniors from local colleges and universities to help them decipher if becoming a Financial Representative at Northwestern Mutual is the right career path for them. She also spends time on our local campuses introducing and educating students about our internship program.
Jen is a 2005 graduate of Midland Lutheran College with a degree in Graphic Design and Marketing. Jen started with Northwestern Mutual in 2005 as an Associate Financial Representative and was promoted to the Director Recruitment in 2009. She is a part of the Nebraska Recruiting group. Jen is married to her husband, Kyle, and together they have twin daughters: Haydin & Hadley, and their son, Knox.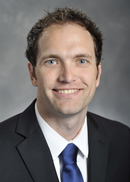 Office 402-379-6960
Office 402-860-2152
My Networks:
Financial Representative
bo.bierman@nm.com
My Networks:
Norfolk, NE  |  402.379.6960  |  bo.bierman@nm.com
Bo enjoys working with a variety of individuals including families, small business owners, and retirees.  His clientele includes, nurses, doctors, pharmacists, construction managers, teachers, architects, engineers, farmers, seed salesmen and individuals in the steel production industry.  He provides his clients with a comprehensive overview of their current financial position and equips them with the appropriate advice to help them reach their immediate and long term goals.  He currently holds his life and health license, along with the Series 6 and 63 Securities Licenses.
Bo grew up in Battle Creek, NE and attended The University of Nebraska-Lincoln, receiving his Bachelors degree in Business with an emphasis in finance and economics.  In 2004 he met his wife Robin, originally from Norfolk.  They resided in Omaha until 2013 and now reside in Norfolk with their four sons, Brody, Logan, Owen and Bryson.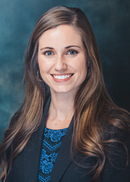 Katie Eikmeier
Business Manager
katie.eikmeier@nm.com
Office 402-753-2496
Katie Eikmeier serves as District Business Manager for Brian Vrana. She is FINRA registered with her Series 6 and Series 63 for investments, as well as being licensed in the state of Nebraska for life, health and variable products. Her role includes client and staff assistance, as well as overseeing the District's managerial tasks.
Katie is a 2009 graduate of the University of Nebraska-Lincoln with a degree in Communication. Originally from Elkhorn, NE, she joined Northwestern Mutual in 2012 after moving to Fremont, NE. Prior to joining Northwestern Mutual, she worked in marketing and advertising. Katie and her husband, Mathew, have two sons, Marcus and Behren.